In order to facilitate learning, LISA Institute courses are multi-format. This means that within the course you will find interactive notes, images, graphics and infographics, as well as videos and other complementary resources.


In most courses, you may download the notes to your computer (or mobile device). This way, you can save them and consult them whenever you want, or even print them out and study them on paper.

To download the course's files to your device, you may follow these steps:


1. Access the "Virtual Campus" with your username and password. If you don't remember how to access click here.
2. Once you are logged in, click on the name of the course you want to access:
​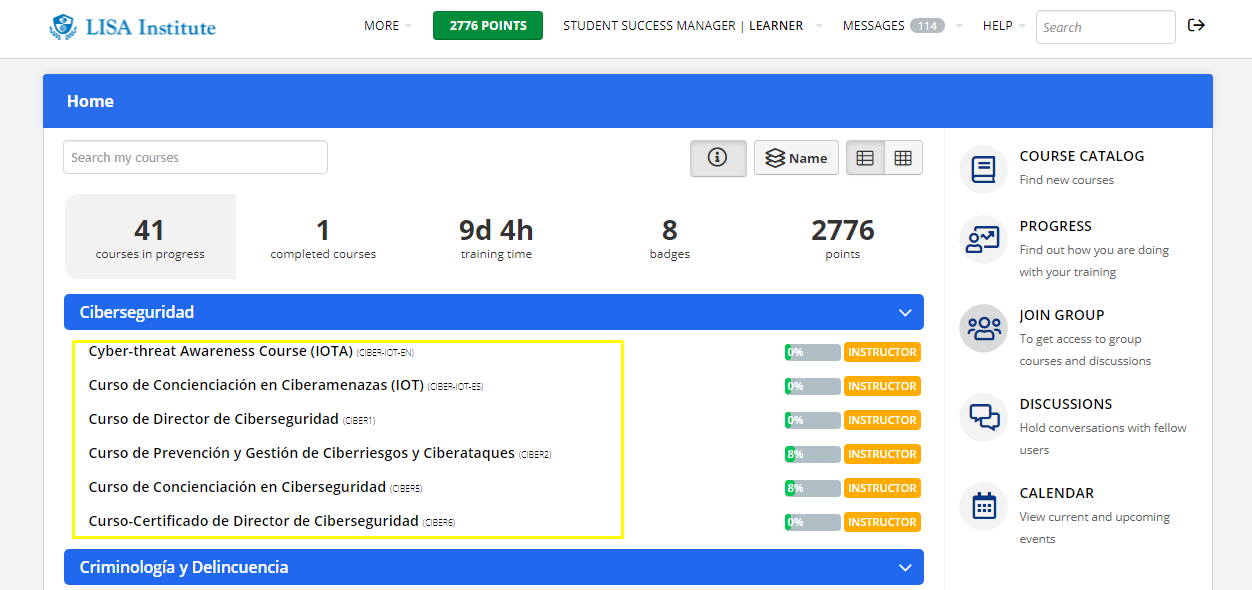 ​
3. Once done this, instead of clicking on "Resume course" you should scroll down the course's index:
​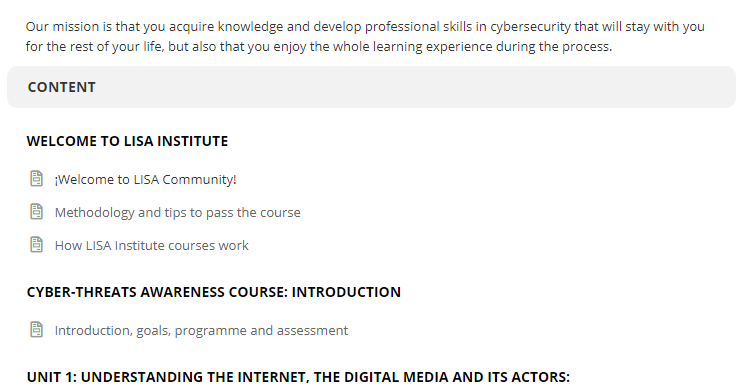 ​
4. When you have scrolled down, you will reach the "Files" section, as shown below:
​
​
5. Then click on the file you want to consult or download.
​
​
6. Located at the top right corner, you may find the option to download the file by clicking on the "down arrow" icon. Finally, either save it to your device or print the file by clicking on the printer icon.
If you have not yet enrolled in a course, you can see all the courses here